Launch57 Canada's newest mobile software development firm led by Graham Murray, whose 35+ years of IT experience and leadership will be key in the growth and success of this new technology company.
We are a diverse team of eleven (11) and we'll continue providing career opportunities to people in a time when jobs are needed – and we are hiring! Our team work remotely by leveraging technologies and automation at every opportunity.  
One of our goals is to solve customer business challenges to elevate their company to new heights. We do this by offering world class solutions delivered using a simple and practical agile approach. We leverage leading multi-platform technologies enabling us to deliver faster and more affordably than our competition.  Our solutions are securely cloud hosted that operate on
Smartphones
Tablets
Desktops
Which means our customers can focus on what matters to them – growing their business!
Our team is made of entrepreneurial, creative, out-of-the-box thinkers who are growth minded, and all are fully committed to our customer's success.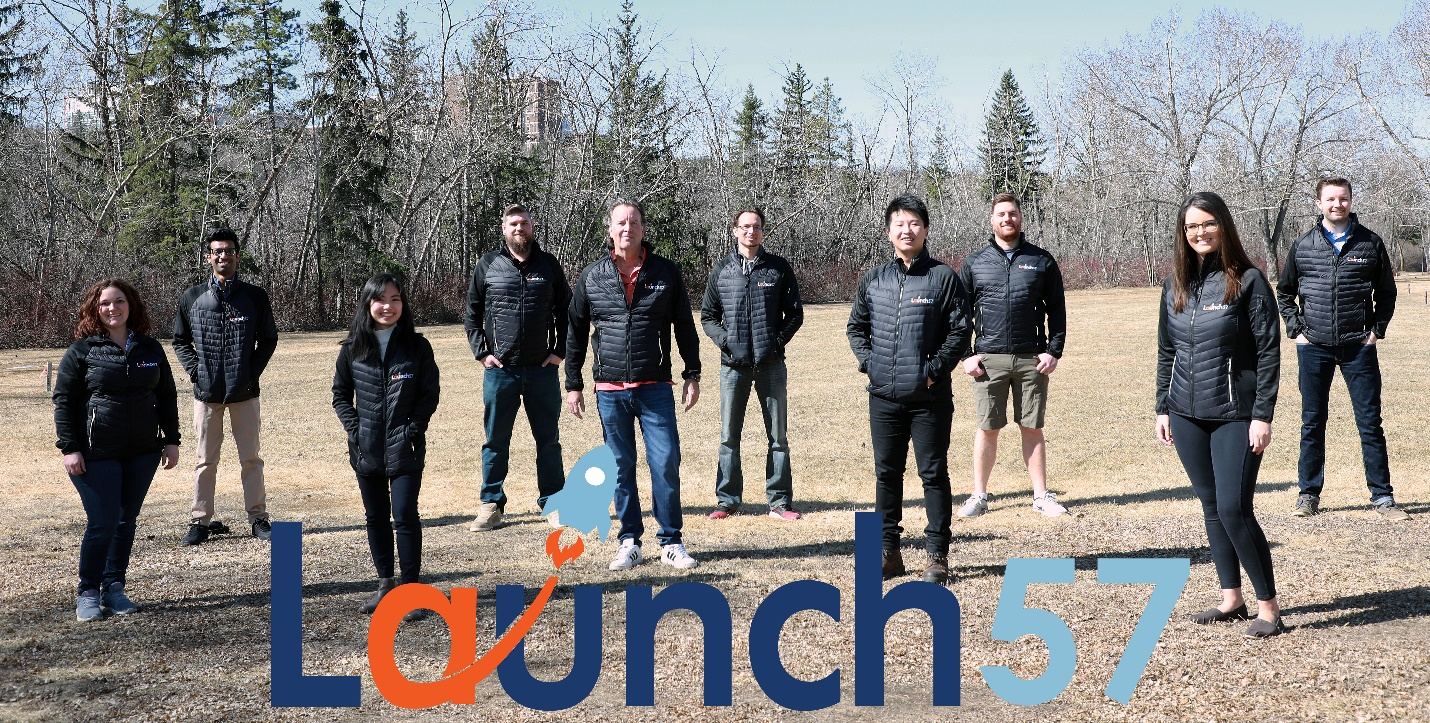 Background Info
ARC Business Solutions' (ARC) is pleased to announce that its mobile software division is to become an independent company, Launch57 Inc. effective March 1, 2021.As one of ARC's founders and former president for over 21 years, Launch57 will be led by Graham Murray.
As an independent and established company, Launch57 has freedom to seek partnerships and deals with other industry players and investors. We also plan to leverage support programs offered by the Province of Alberta and the Federal Government that help technology companies expand their capabilities and commercial reach to markets outside of Alberta.
Launch57 already serves more than 150 customers in many regions across Canada and the USA with its products and custom hosted solutions. Read more about some highlights of solutions delivered to a wide array of industries here.
Sales CRM (lite) – allows a sales team to manage their sales channel on a mobile device. 
Customer Portal – allows customers a direct view at any time into the status of their manufacturing work orders and eliminating time-consuming calls into the manufacturer. 
Manufacturing Workflow – A turnkey "Quote to Cash" workflow solution that eliminated paper completely and improved accuracy and efficiency of the entire process. 
Mover App – A combination of desktop and mobile tablet solution to manage the complete move from beginning through to move completion. Includes signature capture, auto calculation of move time and overall move cost, and interfaces to QuickBooks and HubSpot. Eliminated paper-clipboard, data entry and errors, and improved efficiency and accuracy of each move. 
Election Worker Training – A gamified mobile learning solution improving the efficiency of election worker training.  Enables training to be taken anywhere and anytime, with the test results available for review and analysis by management.   
Products Training/Marketing – A mobile solution providing product information to the sales team and customers. 
Realty – A paperless web solution allowing a customer to list into MLS and sell their home easily without a realtor. 
Healthcare Education – A series of gamified mobile learning solutions targeted for nursing students and Long-Term Care home workers. 
Our Products