The traditional silent auction has been around for decades, and for good reason, they generate excitement, and can help raise funds for all types of causes. In the last couple years, online silent auctions have been making waves in the fundraising space. 
With Bid Beacon's online silent auction app, many pain points of traditional auctions disappear. A few examples include eliminating the need for a venue, allowing bidding from both in-person and online guests, and removing those 'lull' periods where guests get preoccupied and cannot bid (think charity golf tournaments).  
This leads to online silent auctions being an effective fundraising method with serious potential to raise more for your cause. Don't take our word for it, check out some of the top Bid Beacon auctions from 2021/2022.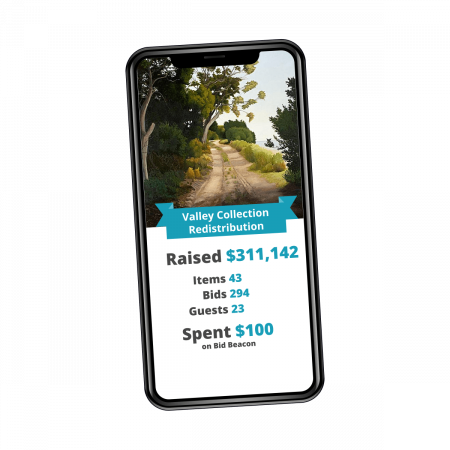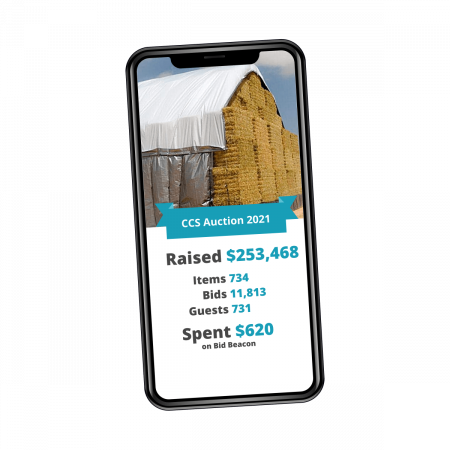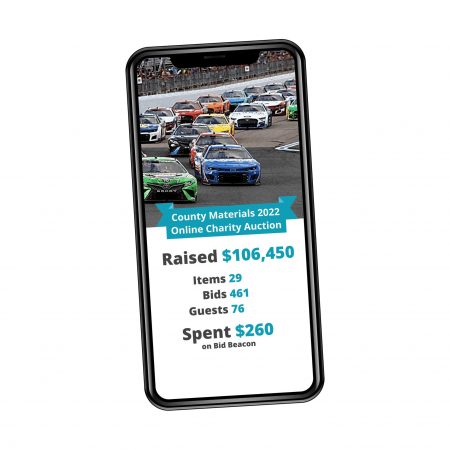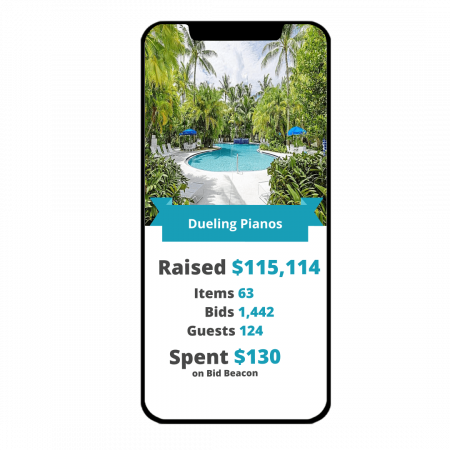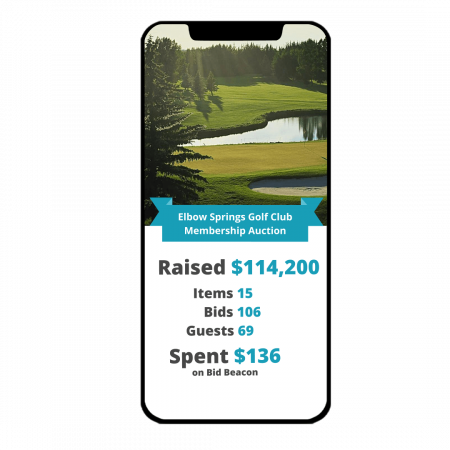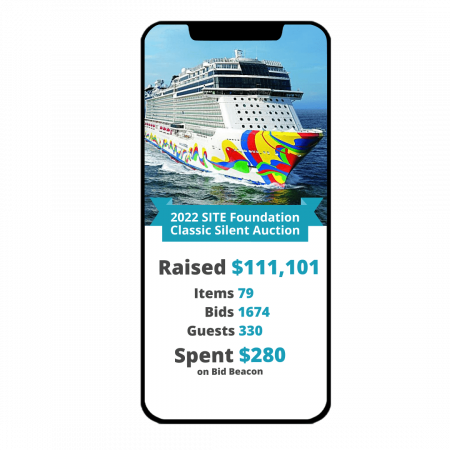 No two auctions need to be the same, nor should they. It's fascinating to see that not every silent auction needs to have hundreds of items or thousands of guests to fundraise successfully. The great part of hosting an online auction revolves around bidding, and how easy and efficient it has become. With Bid Beacon, guests can join an auction in seconds, and participate anywhere, at any time, and from any device (iOS, Android, Web).  
Guests then have the power to place bids at their fingertips. If they get outbid, they receive a notification right away and are prompted to rebid. This instant feedback is why online silent auctions see so much success. Being able to place multiple bids within seconds, and instantly know when you've been outbid, is exactly why auctions are raising more than ever before. 
Bid Beacon is loaded with features to help take fundraising events to even greater heights. A few key features include Bidding Extensions, Proxy Bidding, Printable Item Sheets, Ability to Collect Surcharges, Automated & Custom Notifications, and our Raffles Integration through Raffle Rocket.  
To learn more about these Bid Beacon features, and for a full list of capabilities, visit bidbeacon.com 
New to silent auctions? Our platform is beginner friendly, and we have a library of resources to help admins get started. If you're looking for general support with the auction setup process, we have guides readily available. For silent auction tips, tricks, best practices, and case studies, our blog posts cover a variety of hot topics. 
Check out a few of our most popular articles:
Have a cause that you want to fundraise for? Get started for free with Bid Beacon today!